NOTE: This article mysteriously "went walkabout" when I was tagging it for the new 'Topics' list I'm compiling (which appears beneath the 'Blog Archive' list). I've retrieved it and re-published it here, as the information and warning it contains is as relevant as ever, and should rightly remain on the blog data-base.
"Can two walk together, except they be agreed?"
(Amos 3:3)
Consider.
If you're walking, you're on your way somewhere. You have a destination in mind. If you have someone tagging along with you, if you're not agreed as to where you're heading and the correct path to take, how can you realistically walk on together? If you pretend that you're going the same way to the same place, you are just in denial. You are not in
AGREEMENT, y
ou are in the realm of
DECEPTION!
It is with this thought very clearly and firmly in mind that we will now look at the concept of ECUMENISM, in a specifically Welsh context, by focusing upon an event at St. Alban's Catholic Church in Splott, Cardiff, to which my attention was directed by a large advertisement in the local newspaper: "DIVINE MERCY SUNDAY 27th. APRIL 2014."
MY EARNEST DESIRE IN WRITING THIS ARTICLE IS THAT BORN-AGAIN BELIEVERS - AND ESPECIALLY MINISTERS - WHOSE CHURCHES ARE A PART OF "CHURCHES TOGETHER," OR "CYTUN" (WELSH FOR "AGREED") AS IT IS KNOWN HERE IN WALES, WILL GIVE THEIR MOST SERIOUS CONSIDERATION TO THE INFORMATION GIVEN HERE, AND ASK THEMSELVES JUST HOW THEY CAN BE JOINED AT THE HIP TO THE ROMAN CHURCH.
AS SCRIPTURE UNEQUIVOCALLY AND UNCOMPROMISINGLY WARNS:
"Be ye not unequally yoked together with unbelievers: for what fellowship hath righteousness with unrighteousness? and what communion hath light with darkness?
And what concord hath Christ with Belial? or what part hath he that believeth with an infidel?"
(2 Corinthians 6:14-15)
So what exactly is "Divine Mercy Sunday," this "Feast of Mercy" which since 2000 has been held every first Sunday after Easter in the Catholic Church? Well, it originated with a certain Polish nun, and I quote here from her Wiki entry:
Maria Faustyna Kowalska, commonly known as Saint Faustina (born Helena Kowalska, 25 August 1905 in Glogowiec – 5 October 1938 in Krakow, Poland), was a Polish nun who has been canonized as a saint by the Roman Catholic Church. She is considered to have been a mystic and visionary and is known and venerated as the Apostle of Divine Mercy.
Throughout her life, Faustina reported having visions of Jesus and conversations with him, which she wrote about in her diary, later published as the book The Diary of Saint Maria Faustina Kowalska: Divine Mercy in My Soul. Her Vatican biography quotes some of these reputed conversations regarding the Divine Mercy devotion.
At age 20 she joined a convent in Warsaw and was later transferred to Plock and then to Vilnius where she met her confessor, Father Michael Sopocko, who supported her devotion to the Divine Mercy. Faustina and Sopocko directed an artist to paint the first Divine Mercy image, based on Faustina's reported vision of Jesus. Sopocko used the image to celebrate the first Mass on the first Sunday after Easter - which later became known as Divine Mercy Sunday.
Faustina was canonized on 30 April 2000.
It is this Divine Mercy image mentioned above which is the image referred to (without explanation) in the following paragraph from the St. Alban's advertisement, which is headed: 'The Feast of Mercy - desired by the Lord.'
One day, Saint Faustina was offering all her prayers and sufferings so that this feast would be established, as Our Lord desired, she said to Him: "They tell me that there is already such a feast and so why should I talk about it?" Jesus answered: "And who knows anything about this feast? No one! Even those who should be proclaiming My mercy and teaching people about it often do not know about it themselves. That is why I want the image to be solemnly blessed on the First Sunday after Easter, and I want it to be venerated publicly so that every soul may know about it." (Diary entry 341)
Faustina recorded in her diary that Jesus had appeared to her and told her:
"Paint an image according to the pattern you see, with the signature: "Jesus, I trust in You." I desire that this image be venerated, first in your chapel, and then throughout the world. I promise that the soul that will venerate this image will not perish." (Diary: Notebook 1, items 47 and 48)
John Paul II canonized Faustina on 30th. April, 2000, and officially designated the Sunday after Easter as the Sunday of the Divine Mercy in the General Roman Calendar. Such is its huge popularity that it has been suggested that the following of the image is in excess of 100 million Catholics!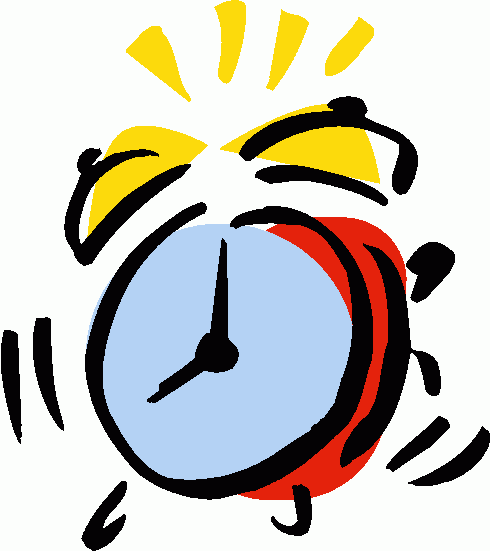 The next paragraph in this newspaper advertisement is headed: 'A wake up call for all Catholics.' I want to say here, in no uncertain terms, that this "Divine Mercy Sunday" should be a wake up call to all born-again believers who support the ecumenical movement! Here is that paragraph:
Ignacy Rozycri, Doctor of Dogmatic Theology appointed by Pope John Paul II to examine the revelations of Sister Faustina comments, "Upon receiving the Eucharist on the feast day, all trace of sin is completely removed from the soul, instantly preparing it for immortal life. The Lord on this day forgiving & forgetting all our past sins and punishment for those sins forever."
We must needs emphasize here the Roman Catholic interpretation and practice of the Eucharist Dr Rozycri refers to, the Communion or Holy Mass:
The round, sun-disc wafer and the wine are taken to become literally not figuratively, the body and blood of Jesus. In the consecration, the wafer, or host, is believed to ACTUALLY BECOME GOD, the transubstantiation. THE PEOPLE THEN ENGAGE IN THE UTTERLY PAGAN PRACTICE OF GOD-EATING! This is the disgusting Satanic mockery of the "internalization" of God in man, the vile counterpart of the indwelling of believers by the Holy Spirit. And countless millions of people are being taught that to indulge in this sacrilegious sacrament on Divine Mercy Sunday is to ensure their redemption!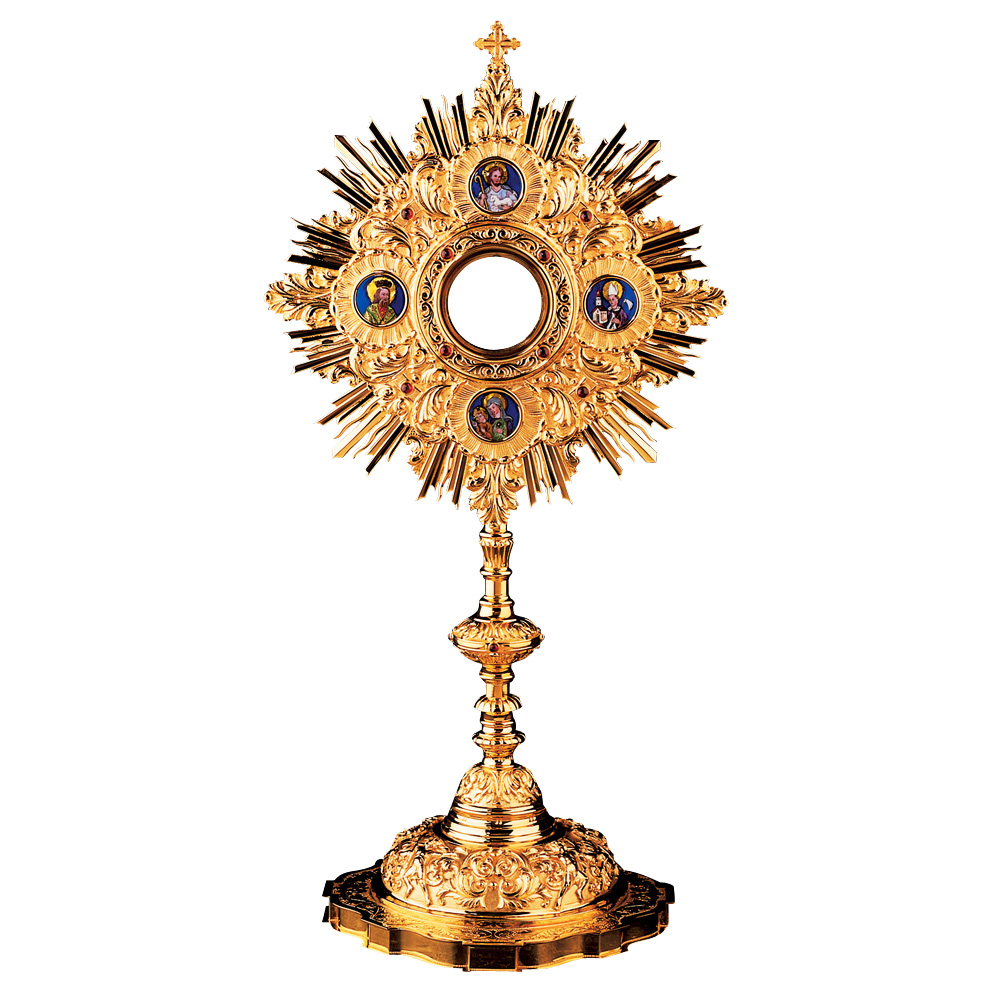 Back to the eye-opening advertisement, and I quote:
Jesus said: "If a soul is sincere and repentant and goes to Confession and Communion on my Feast of Mercy, he or she will be forgiven ALL PAST SINS and will not suffer any punishment for those sins in the next life."
Yes, like those words would really have spilled from the lips of our Lord...
Let's say it like it is. In reporting the alleged words of "Jesus" Faustina was:
1) Lying. Or...
2) Hallucinating. Or...
3) Communing with an unclean spirit.
The one thing she was most definitely NOT doing was having conversations with the REAL Son of God! Jesus' work was FINISHED on the Cross; there was and is NOTHING to be added to His glorious Gospel of salvation BY GRACE ALONE! Genuine repentance and acceptance of Him as Lord and Saviour assures salvation! WORKS, like the veneration of an image (!) and "Confession" and "Communion" on a declared "Feast Day" can NEVER secure a person's salvation. Such teaching is an ABOMINATION straight from the pit of Hell itself! To make out that Jesus Himself was declaring an alternative way, "another gospel," is quite simply BLASPHEMOUS!
"I marvel that ye are so soon removed from him that called you into the grace of Christ unto another gospel:
Which is not another; but there be some that trouble you, and would pervert the gospel of Christ.
But though we, or an angel from heaven, preach any other gospel unto you than that which we have preached unto you, let him be accursed."
(Galatians 1:6-8)
As if all this were not enough, the service at St. Alban's actually ends not with the
"Veneration of Divine Mercy image"
but with the
"Veneration of first class relic of Saint Faustina."
This is, quite simply, NECROMANCY! Nice way to conclude an unashamed exercise in PAGANISM, IDOLATRY and BLASPHEMY...
My oh my. Are YOU supporting such goings on? Well, if your Church is part of CYTUN, I'm sad to say that, YES, YOU MOST CERTAINLY ARE!
"Wild horses wouldn't drag me to such a meeting!" I hear you say. "Of course I'm not supporting such things!" I'm sorry, my friend, but I repeat, if your Church is a part of CYTUN, then YES, YOU MOST CERTAINLY ARE!
The Roman Catholic Church is an integral part of CYTUN, so much so that the current CHAIR is Dr. Patrick J. Coyle... of said Roman Catholic Church!
Just consider what CYTUN says of itself, the "Basis" by which member churches come together under its auspices:
"Cytûn unites in pilgrimage those churches in Wales which, acknowledging God's revelation in Christ, confess the Lord Jesus Christ as God and Saviour according to the Scriptures; and, in obedience to God's will and in the power of the Holy Spirit, commit themselves to seek a deepening of their communion with Christ and with one another in the Church, which is his body, and to fulfil their mission to proclaim the Gospel by common witness and service in the world, to the glory of the one God Father, Son and Holy Spirit."
(Source: www.cytun.org.uk)
THIS IS AN URGENT AND VITALLY IMPORTANT QUESTION, WHICH DEMANDS AN ANSWER WHETHER YOU WANT TO GIVE ONE OR NOT! ARE YOU PERSONALLY AGREEING TO "UNITE IN PILGRIMAGE," COMMITTING YOURSELF TO "SEEK A DEEPENING OF COMMUNION" AND HAVE A "COMMON WITNESS" WITH A CHURCH WHICH PRACTICES SUCH THINGS AS HAVE BEEN OUTLINED IN THIS ARTICLE? ST. ALBAN'S IN CARDIFF HAS BEEN HIGHLIGHTED TO REVEAL THINGS THAT NEED REVEALING, BUT IT IS ONLY ONE LOCAL EXAMPLE OF WHAT IS HAPPENING ON AN INTERNATIONAL LEVEL! SO MANY BORN-AGAIN BELIEVERS ARE DEPLORABLY IGNORANT OF WHAT THE ROMAN CATHOLIC CHURCH ACTUALLY TEACHES AND PRACTICES!
ECUMENISM - "CHURCHES TOGETHER" - IS NOTHING LESS THAN THE SATANICALLY INSPIRED UNEQUAL YOKING OF BELIEVER AND BLASPHEMER. IT LEADS ONLY TO THE ONE WORLD RELIGION OF ANTICHRIST. IT IS THE BROAD ROAD THAT LEADS TO DESTRUCTION!
Finally, consider if you will just these two snippets from the Papal Bull 'Unam Sanctam,' issued by Boniface VIII:
"Outside of her

(i.e. the Roman Catholic Church)

there is neither salvation nor the remission of sins"
"Furthermore, we declare, we proclaim, we define that it is absolutely necessary for salvation that every human creature be subject to the Roman Pontiff.
"
And, of course, all Catholics believe in Papal infallibility... Do we also? The ramifications of embracing Catholics as fellow workers, with the same ends, are great and terrible indeed! God's Holy Word asks:
"Can two walk together, except they be agreed?"
Over to you for an answer...
See also:
http://watchman4wales.blogspot.co.uk/2013/08/cytun-churches-together-in-apostasy.html